How To Get Married In Nigeria.
Getting married is one of the stages of life that puts butterflies in the bellies of the parties involved. In Nigeria, getting married has been seen as a significant "achievement" by many. 
At 25, most parents start to pressure their daughters to bring a man home, while at 30, the men are pressured about grandchildren. 
Nigeria is one of the countries with rich culture and traditions. You can see this in almost all their ceremonies, and marriage is no exception. 
In this article, we will guide you through the process of getting married in Nigeria and conclude by answering some of the frequently asked questions about this topic. Read on. 
Overview Of Marriage In Nigeria 
Nigeria has people of diverse cultures, beliefs, and traditions. Yes, Nigeria comprises over 250 ethnic groups, with three major ethnic groups known as Yoruba, Hausa, and Igbo. 
Getting married in Nigeria is generally simple but may not be a walk around the park. Well, this depends heavily on the type of marriage you choose. 
In the next section of this article, we shall look at them. 
Types Of Marriages In Nigeria. 
Once you have found your soulmate and are ready to settle down, you need to pay attention to the following types of marriage. 
In Nigeria, there are basically three types of marriages. 
Traditional Marriage: This type of marriage is explicitly done in the direction of the cultures and traditions of the bride. We noted earlier that there are more than 250 ethnic groups in Nigeria, with three being the major ones. The way Yorubas marry traditionally is different from the Hausas and Igbos. The Igbos often list things that would be bought, known as the Bride Price List. However, one thing is similar among the ethnic groups, and that is the payment of the BRIDE PRICE–money paid in "exchange" for the bride, which is very little in most areas. 
Christian/Muslim Marriage: This type of marriage is based on religion. Christians wed in the church, while Muslims do theirs in the mosque. This is after meeting with leaders in the respective places of worship. Then a certificate will be signed and issued as proof of marriage. 
Court or Civil Marriage: This type of marriage is performed in court, as the name implies. It can also be called "legal marriage.." In the subsequent sections, we shall explain everything you need about court marriage in Nigeria and how to go about it. Keep reading! 
Note: Couples may choose to perform the three marriages. They may perform only two or even one. 
What You Should Know About Court/Civil Marriage In Nigeria. 
We acknowledge the fact that not all couples in Nigeria perform court marriages. 
While we understand that many factors may play some roles, we encourage couples to perform court marriage as it helps them during family travels and is cheaper. Yes, court marriage is more affordable, just with N2,000.
Meanwhile, below are vital information you should have about civil marriage in Nigeria; 
Marriage must be registered at a local public registry. A letter is also needed, known as a "Letter of Marriage Intention." Also, payment of a fee of Naira 2,000 is required. 
The intended couples should not be less than 18 years of age. 
Also, anyone who wishes to register a marriage is mandated to submit a letter of consent from their parents.
The Letter of Marriage Intention will be displayed for 21 days by the registry publicly. 
As long as no objection to the intended marriage was made during the 21 days, the couple may proceed to register their marriage.
The couples are expected to submit some essential documents like birth certificates (we will list them all in the next heading).
A marriage registrar may witness the sharing of oaths by the couple.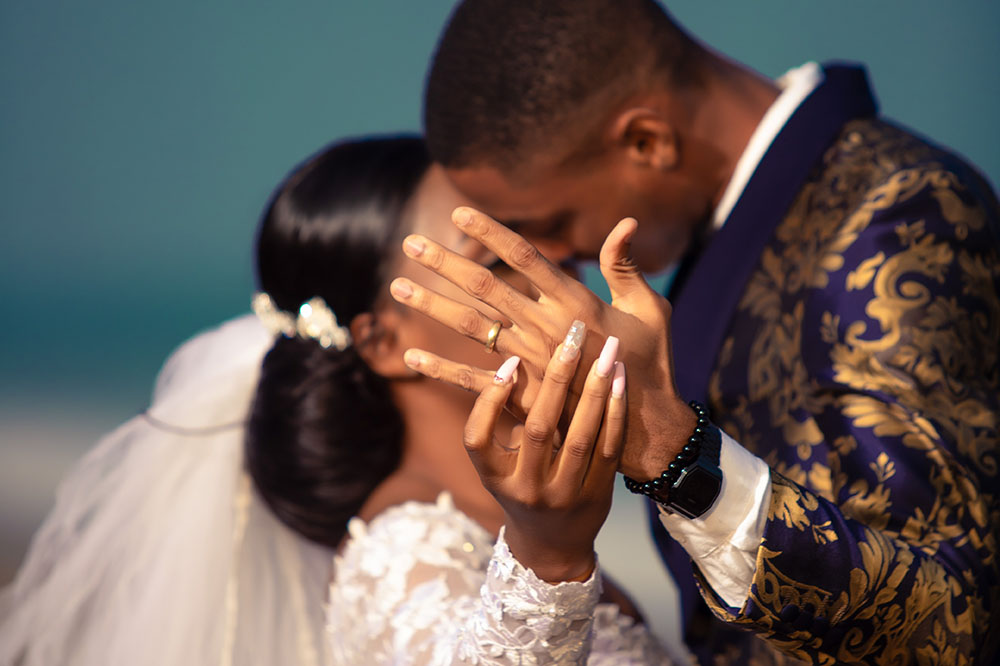 Marriage Requirements For Civil Marriage In Nigeria. 
The following requirements must be provided before the registry can conduct the marriage. 
Marriage Requirements For The Husband 
Birth certificate or a declaration of age. 

An indigenous letter (for Nigerians only).

A bachelorhood certificate (if a bachelor)

Affidavit of marriage 

If you are a divorcee, you must present evidence of divorce. 

If you are a widower, you are required to get the death certificate of your wife. 

Certificate of annulment. 

If you are living abroad, a data page of your International passport is needed. 

If you are abroad, a stamp of your arrival passport is needed. 

Your residence permit is also required if you are abroad. 
Marriage Requirements For The Wife 
Age declaration or a certificate of birth. 

Passport photograph 

Letter of indigene if you are a Nigerian. 

You need to provide an affidavit of spinsterhood 

If divorced, you need to bring evidence. 

Also, a death certificate of your ex-husband is needed. This is only if he is dead. 

Certificate of annulment. 

If you are living abroad, a data page of your International passport is needed. 

If you are abroad, a stamp of your arrival passport is needed. 

Your residence permit is also required if you are abroad.
Steps For Getting Married In Nigeria (Court Marriage)
The following three steps will guide you to get married with ease in court. 
The first step is to make your intention known to the registry by submitting a Letter of Marriage Intention and paying a sum of NGN2,000. You can also apply online. In the letter, you have to choose your preferred date two months ahead of time. 
After that, you will be expected to submit the required documents to the court or upload them online. Please, ensure that the documents are complete because that may create discrepancies. Upon checking the documents, the court displays your name on the public notice board for possible objections. 
The last step is oath-taking. You are required to appear before the registry on time. Again, you are expected to wear a wedding dress and suit, corporate or native. Short sleeves, jeans, and shorts are not needed. In addition, each partner must come with a witness irrespective of gender, and two rings or Bible/Quran are also required depending on the couple's religion. After that, a certificate will be handed over to the couple. 
Prohibited Degree Of Relationships (Marriage).
A man who intends to wed in the court should not marry any of the following; 
Mother 

Daughter 

Father's mother 

Sister's daughter 

Mother's sister 

Father's sister 

Wife's daughter 

Wife's mother 

Father's wife 

Wife's mother's mother 

Father's father's wife 

Wife's daughter's daughter 

Sister. 
Conclusion 
Getting married in Nigeria's court will only cost you NGN2,000, along with other legal documents. 
We are confident that this article was helpful. Feel free to share your thoughts and questions in the comments section below!