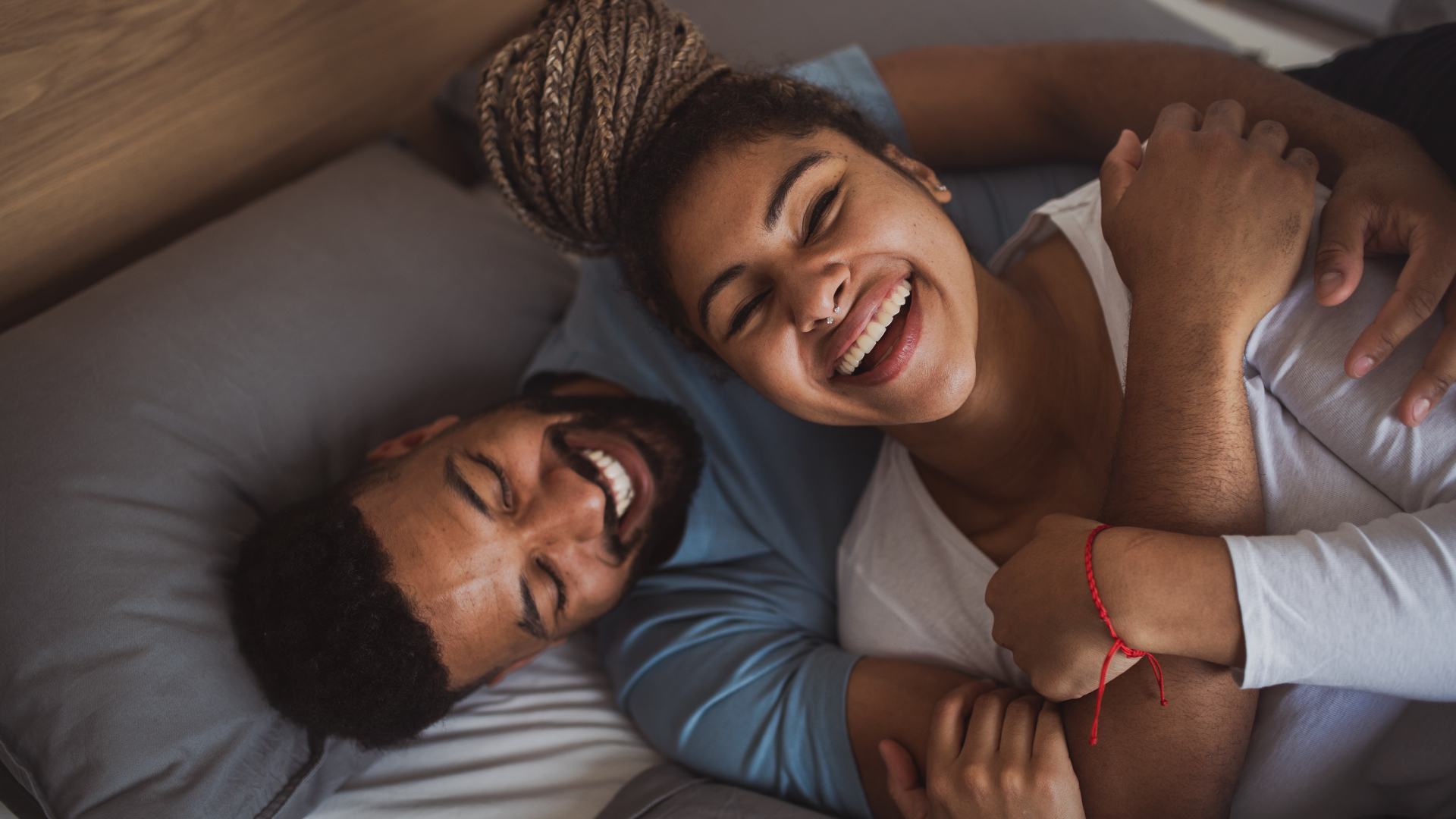 52+ Deep Love messages for him.
The most lovely feeling of all is LOVE. When you are in love, it seems as though everything is illuminated and beautiful. Your emotions are amplified in a magnificent way, and love emanates from every cell in your body. Even though these sensations are so lovely, it can be very challenging to put them into words in a way that does them justice.
In actuality, nothing is more challenging than expressing your love for your partner. Having a few inspiring love quotes on hand can help you find the right words in these circumstances. 
Due to this, we have compiled a lengthy list of sweet and romantic love phrases.
1. You are the one who gives me the willpower to carry on, who has faith in me, and who encourages me to walk when I want to give up. Thank you, my beloved, for every little thing you mean to me.
2. All I need to feel good and realize that you, my love, are the only place where I can be better off than with you is a sweet smile and a tender look.
3. I sincerely thank you for coming into my heart and identifying the many lovely emotions that were there because I had no idea they were there. You have my undying love.
4. My heart was beaten and hurt, but now, because of the power of your love, it is entirely healthy, joyful, and exciting.
5. Your genuine love and care for me are unquestionable evidence of your good intentions toward me. Always by your side is where I want to be.
6. By your side, my Monday becomes a Saturday. By your side, I cast light-filled shadows, because of how deep and sincere I feel about you, I'm afraid I might love you more than I love myself.
7. When you showed up, I finally understood what it meant to love, to love fiercely and to be joyful, with just a hug or a simple look. I don't need or want anyone else in my life; just you, forever. I love you so deeply and profoundly.
8. One of your kisses is the ideal remedy for anything negative that could possibly occur in my life; it is a work of magic that dominates my heart with happiness and love.
9. Being in love with you, the wonderful person whose heart shines with its own light and enlightens my path through life is the most beautiful thing in the world.
10. Incredibly amazing how a simple hug from you can bring me so much love and joy. The best thing in the world is this wonderful relationship we have.
11. Unlike some people who choose you, because they don't have a partner, I chose you because I don't want to have another. No matter where life takes us, as long as it is with you, I will continue to hold your hand until the very end.
12. I have expressed my love for you countless times, and I won't stop doing so because each time I do, those words come directly from my heart.
13. You gave me a chance, and I appreciate that you welcomed me into your heart because the emotions you arouse in me are the noblest; I love you.
14. Even though you are far away, I still love you and I will continue to do so until the day we are reunited.
15. I have left the doors of my heart open for you, and I am confident that when you do, we'll experience true happiness in our lives.
16. My heart grows more in love with you with each word, action, and touch you give me, and the idea of a bright future spent by your side broadens.
17. I am certain that you adore me if love is demonstrated in the smallest of details. I'm grateful, my love. How grateful I am for everything we have accomplished together, and how this wonderful feeling is the driving force behind our lives, my love.
18. We will always take care of ourselves first, honey. We were born to love each other, and we are here to support one another.
19. The admiration that I hold in my heart for you, which gives me the strength to accomplish everything, is my greatest motivation in this life.
20. Little by little, you sank deeper and deeper into my heart, and when I realized I already loved you with all of my soul, I recognized it. I value it.
21. I appreciate that you showed me that love, the tender emotion that fills our hearts, and happiness go hand in hand.
22. It is impossible for anything in the universe to sever the love we have for one another because it is so great and intense. We're going to stay together forever!
23. My heart is dancing and beating to the beat of your most beautiful feelings because of the melody of your love, which has me completely spellbound.
24. I sometimes feel as though I could take on the entire world if you asked me to because the love I feel for you gives me so much energy and drive.
25. Realizing that I had discovered the greatest treasure this world has to offer, the wonderful love that is in your heart, was a beautiful realization.
26. I'm grateful that you brought spring into my life and chased away the gloomy, dreary days that tore at my heart. My heaven, you have my undying love.
27. Just having you here makes my life happier and more peaceful. Do you understand why I enjoy being with you so much? I love you, My Prince.
28. We have fashioned a lovely world where love reigns supreme and joy is our daily companion. I thank you for you realizing this dream for me.
29. I now fully comprehend the power of love, and I know how so many people throughout history have been able to accomplish such wonderful things.
30. The lovely memories that this relationship leaves us with continue to bring us happiness, emotion, and intense love. The most memorable thing that's ever happened to me was getting to know you.
31. There is not a relationship as lovely or love as strong as the one you and I share, in my opinion, anywhere in the world. Let us honour this lovely sentiment each and every day of our lives.
32. You hold a special place in my heart, and my greatest wish is to be able to keep inspiring the deepest feelings of love, joy, and emotion within you.
33. Only you have been able to access the deepest parts of my heart and discover the greatest love. Assure me that you'll always be by my side.
34. With you, I discovered the language of love, which enables me to communicate with you the vast array of emotions that exist inside my heart. I appreciate you changing my life.
35. Given that I know you so well, I have come to the understanding that I have no desire to change anything about you and that I truly care for you.
36. It is lovely how you can lift me off the ground with just one kiss so that I can caress the clouds in the sky. My dear, you deserve all the love I have for you.
37. I sometimes think that I don't deserve to be loved and happy so much, but I adore the lovely emotion you arouse in me and the desire it gives me to be by your side forever.
38. You have flipped my world and driven my heart completely out of control with love, but it is the most tender and beautiful thing that has ever occurred to me. I am grateful you entered my life.
39. Through you, I realized the language of love, which enables me to communicate with you through the wide variety of emotions that exist inside my heart. Best wishes for transforming my life!
40. We still feel joy, emotion, and deep love when we think back on the lovely memories that this relationship leaves us with. The most amazing thing that ever took place in my life is YOU.
41. You are a lifelong dream come true. Every time I see you, your smile makes those eyes sparkle. When your love looks into my eyes, my heart begins to race. When I'm with you, my love, it feels like the sun is in my soul.
42. You simply melt me with your silky hair and cherry-coloured lips. I appreciate you offering the time to mingle with me.
43. When you're close to me, my heart beats as one with yours. You are all I will ever need, my baby. You are so heavenly and pure, my angel, I need you right away.
44. I immediately recognized you as the angel of my dreams when we first met. You are a sight and a perfect untold love story.
45. My heart aches inside from how much I love you. I desire to hold your hand, stroke your heart, and contact your soul. I adore your sincere and devoted love for me. I will always love you, my darling.
46. Due to your unwavering love, I try to be better at everything. Will you let me hold you in my arms indefinitely if I can show you that I love you? More than all other forms of love, I love you.
47. Stay with me even when I say I don't need you because without you I am nothing. Stay with me when I feel afraid when I'm wrong when I feel hate when I don't love myself.
48. My search for that special someone has come to an end because I am confident that God has selected the best match for me. You, my sweetheart, are the one I found with an undying love. Thank you so much for making everything joyful from the first day we met.
49. In my darkest moments, you have been my shoulder to cry on, and in my happiest, you have been the cause of my smile. You are the ally I needed during my most trying moments. You have fulfilled all of my needs and desires and more. I appreciate you just being you.
50. I recognize myself in your eyes, and I sense your presence in my very being. You have my undying love, because you are the one for me, I love you every day. My happiness is unfathomable, and my love only gets deeper every day. You are a true blessing to me, my love.
51. Extremely the way you make me feel when you look at me when you say my name, I adore it. Even when you touch my heart, it races with desire for you. I adore having you in my life. To me, you are everything.
52. My love and gratitude for you grow as I spend more time with you. I swear to you that I will keep that in mind even as time goes on and we both age. For the rest of our lives, my love for you will intensify with every day that goes by.
53. How are you doing? When I stop to smell the roses, gaze up at the stars, or lay in the sun, I wish you were here holding my hand. I am itching for your touch, just a quick peck on the cheek will do. The only thing I want is to have you here with me because this is my reality and it no longer feels like a dream.
54. Each time I get close to you or see a text from you, my heart flutters. If you are willing to give me a shot, I can become your superwoman. I want to show you a deeper love, a richer connection, and a great deal more intimacy. I only wish to love you greater than anyone else ever has.
55. Despite feeling abandoned and hopeless, I never stopped praying to God for a Savior. God answered my prayer by sending you. Now and forever, I owe you my life. I can only love you fiercely, that's all I can ask for.
56. You are my pillar of support, my model, and my life coach. Your love and support enabled me to achieve the goals I set for myself in life. I appreciate your loving me and recognizing the best in me.
57. You are beyond value. It makes sense why I am utterly in love with you. You are my medication, and I am aware of my addiction to you. I want to be everything to you because you mean the world to me. All my heart wants is you, so let's let our hearts speak.
58. Believe me when I say that to me, your love is more than just a word. It is so genuine that it has shaped who I am. I cannot get enough of it because it is so intense. You are my favourite part of getting out of bed and getting ready in the morning.
59. My sunshine, thinking about you makes my heart swell with indescribable happiness. In the morning, the mere thought of you awakens my entire body. I am motivated all day long and fall asleep at night thanks to it. There is no denying that I am deeply in love with you, so this feeling is genuine.
60. I feel like the ruler of the universe when I'm with you. I feel like I can handle anything this world throws at me because of you. Every time I'm with you, I feel loved, appreciated, and special. Before I met you, no one had ever made me feel this way.