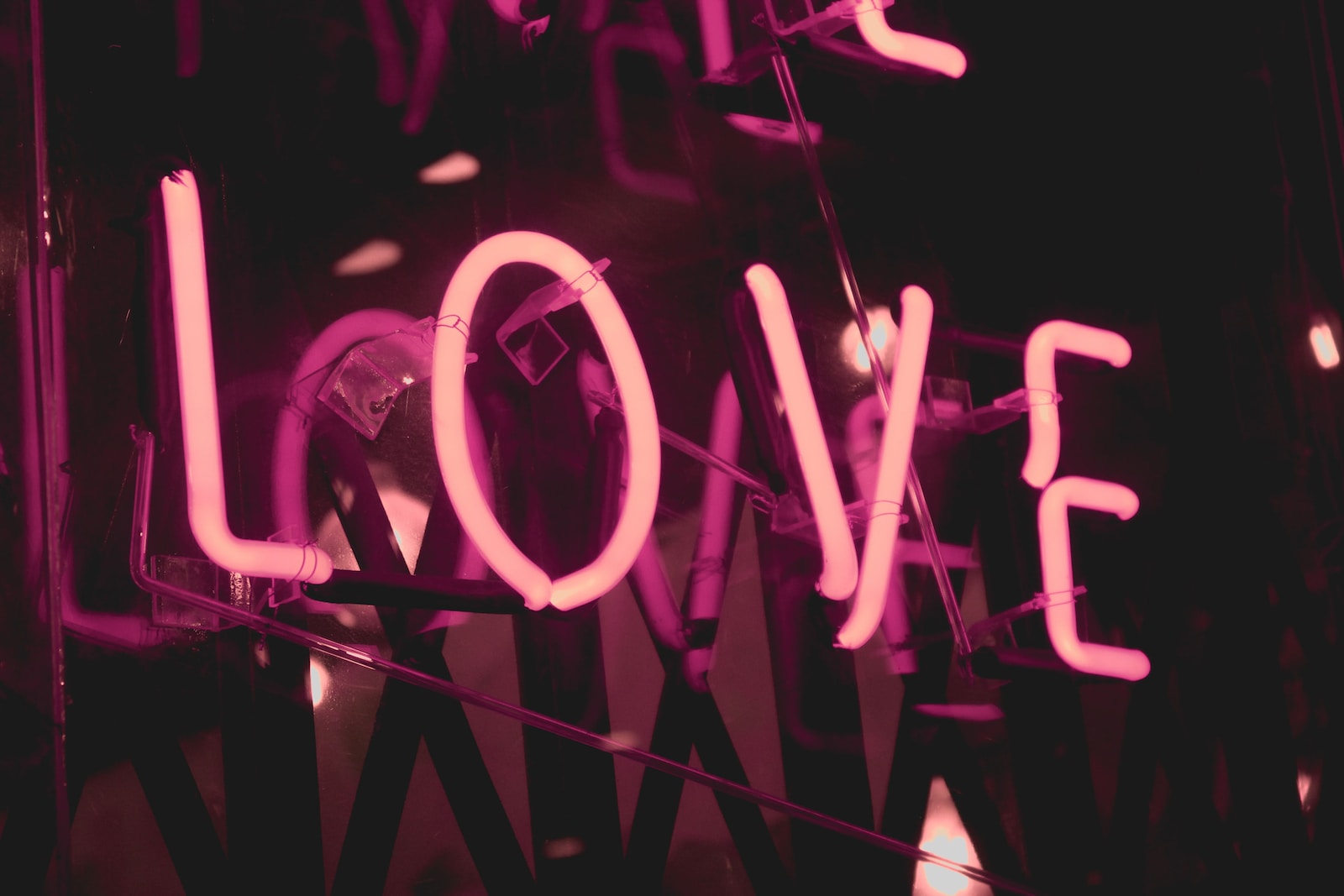 120+ Best Unrequited Love Quotes
Meaningful unrequited love quotes will help you put what was happening in my heart into words and give you new perspective.
Regardless of how you define it, love can often be hard to express, but with best love sayings, you can put into words. Understand your feelings with lost love quotes and quotes about waiting for love of some of the most famous writers, actors, and even philosophers from history.
Unrequited Love Quotes
It's more like every electron in every atom in the universe paused, breathed in deeply, assessed the situation, and then reversed its course, spinning backward, or the other way, which was the right way all along. And afterward, the universe was exactly the same, but infinitely more right. – Lydia Netzer
Nothing takes the taste out of peanut butter quite like unrequited love. – Charles Schultz
My heart no longer felt as if it belonged to me. It now felt as it had been stolen, torn from my chest by someone who wanted no part of it. – Meredith T. Taylor
In the arithmetic of love, one plus one equals everything, and two minus one equals nothing. – Mignon McLaughlin
To burn with desire and keep quiet about it is the greatest punishment we can bring on ourselves. – Federico García Lorca
Isn't that how falling in love so often works? Some stranger appears out of nowhere and becomes a fixed star in your universe. – Kate Bolick
I want him to see the flowers in my eyes and hear the songs in my hands. – Francesca Lia Block
Being in love with someone who doesn't even know you exist isn't the worst thing in the world. In fact, it's quite the opposite. Almost like passing in a term paper that you know sucked, but having that period of time where you haven't gotten your grade back yet – that kind of exhale where you haven't been rejected, although you pretty much know how it's going to turn out. – Tonya Hurley
Love is never lost. If not reciprocated, it will flow back and soften and purify the heart. – Washington Irving
I have to admit, an unrequited love is so much better than a real one. I mean, it's perfect… As long as something is never even started, you never have to worry about it ending. It has endless potential. – Sarah Dessen
The knowledge that she would never be loved in return acted upon her ideas as a tide acts upon cliffs. – Thornton Wilder, The Bridge of San Luis Rey
If only the strength of the love that people feel when it is reciprocated could be as intense and obsessive as the love we feel when it is not, then marriages would be truly made in heaven. – Ben Elton
You have never loved me as I love you – never – never! Yours is not a passionate heart – your heart does not burn in a flame! You are, upon the whole, a sort of fay, or sprite – not a woman! – Thomas Hardy
…as long as nothing happens between them, the memory is cursed with what hasn't happened. – Marguerite Duras
I came hoping to see those eyes, but instead I return with my heart, leaving behind only flowers. – Kim Dong Hwa
I was in love with unavailable man, an old, sad story. When I first started to fall for him, months before, my feelings gave me pleasure and hope. I would wait for him, as lovers had waited for each other since the beginning of time. But as the months passed and he didn't come around, something inside me shifted. My unrequited love became obsessive. – Lisa M Philiips
Unrequited love is a ridiculous state, and it makes those in it behave ridiculously. – Cassandra Clare
You lose yourself trying to hold on to someone who doesn't care about losing you. – Tablo
When you loved someone and had to let them go, there will always be that small part of yourself that whispers, What was it that you wanted and why didn't you fight for it? – Shannon L. Alder
It's wicked to throw away so many good gifts because you can't have the one you want. – Louisa May Alcott
I knew I was in love with you. Was I an idiot for thinking you were in love with me too? – Jesu Nadal
She'd been in love with the man, and love is a scary thing. If not reciprocated, it can turn a person into a monster. – Michele Young-Stone
To want and not to have, sent all up her body a hardness, a hollowness, a strain. And then to want and not to have – to want and want – how that wrung the heart, and wrung it again and again! – Virginia Woolf
Every broken heart has screamed at one time or another: "Why can't you see who I truly am?" – Shannon L. Alder
When unrequited love is the most expensive thing on the menu, sometimes you settle for the daily special. – Miranda Kenneally
And then it happens, the most dreaded response in the world, more terse than any word, more withholding than a no, and strictly verboten for someone as in love with language and me as you claim to be. You: K. – Caroline Kepnes
Unrequited love is so boring. Weeping under a blue-black sky is for suckers or maniacs. – Alice Hoffman
I know this sounds crazy to say after one encounter but I kind of fell for you pretty hard and it has been forever since I've connected to anyone like this and my heart is kind of broken in a million pieces. – BJ Novak
He could remember all about it now: the pitiful figure he must have cut; the absurd way in which he had gone and done the very thing he had so often agreed with himself in thinking would be the most foolish thing in the world; and had met with exactly the consequences which, in these wise moods, he had always foretold were certain to follow, if he ever did make such a fool of himself. – Elizabeth Gaskell
Because what's worse than knowing you want something, besides knowing you can never have it? – James Patterson
No one understands why you do certain things even when you know you're never going to get anything back. – Shahul Hussain
Maybe one day you'll understand that hearts don't intend to break other hearts. – Marisa Donnelly
The biggest curse in life is not loosing your love, but not being loved by someone you love. – Kiran Joshi
There's nothing so mortifying as to fall in love with someone who does not share one's sentiments. – Unknown
The worst feeling is falling for someone and knowing that they wont be there to catch you. – Rashida Rowe
What made you feel that stomach-churning agony for one person and not another? If Bridget were God, she would have made it against the law for you to feel that way about someone without them having to feel it for you right back. – Ann Brashares
One is never too old to yearn. – Italian Proverb
Unrequited love is the infinite curse of a lonely heart. – Christina Westover
The Hardest thing about being broken, isn't the Love you don't receive, it's the Love you long to give that nobody wants. – Dinesh Kumar Biran
Too many of us are hung up on what we don't have, can't have, or won't ever have. – Terry McMillan
One of the greatest pain and agony is being in one sided love with someone. – Anurag Prakash Ray
Sometimes the best feeling is not falling in love, it's falling out of love with someone who never really loved you. – Mitch Cuent
I realized that one might love him secretly with no hope of encouragement, which can be very enjoyable for the young or inexperienced. – Barbara Pym
But that afternoon he asked himself, with his infinite capacity for illusion, if such pitiless indifference might not be a subterfuge for hiding the torments of love. – Gabriel García Márquez
'You see,' she concluded miserably, 'when I can call like that to him across space-I belong to him. He doesn't love me-he never will-but I belong to him.' – L.M. Montgomery
With women who do not love us, as with the dear departed, the knowledge that there is no hope left does not prevent us from continuing to wait. – Marcel Proust
She had the look in her eye when you kick and kick at the door and it doesn't open, when you write a boy letters and letters and he never loves you, not 'til the day he dies. Not even then. – Daniel Handler
I never expected you to love me, I didn't see any reason that you should. I never thought myself very lovable. I was thankful to be allowed to love you and I was enraptured when now and then I thought you were pleased with me or when I noticed in your eyes a gleam of good-humored affection. I tried not to bore you with my love; I knew I couldn't afford to do that and I was always on the lookout for the first sign that you were impatient with my affection. – W. Somerset Maugham
You just know something is amiss, when you look at someone and long for something that is not yours or you cannot have. It's an absence-a loss of a heartbeat. – Nadège Richards
Let no one who loves be called unhappy. Even love unreturned has its rainbow. – James Matthew Barrie
When you are in a relationship with someone and all the heavy lifting is put on you then there is no way that person loves you. – Gichele Cocrelle
Unrequited love is like hitting your head against a wall that isn't there. – Shannon Wheeler
His hands are saying that he wants to hold her. His feet are saying that he wants to chase after her… He's probably forgotten that I'm here, beside him. – Ai Yazawa
It's delicious to have people adore you, but it's exhausting, too. Particularly when your own feelings don't match theirs. – Tasha Alexander
The saddest thing in the world is loving someone who used to love you. – Unknown
Self-love seems so often unrequited. – Anthony Powel
Loving can cost a lot but not loving always costs more, and those who fear to love often find that want of love is an emptiness that robs the joy from life. – Merle Shan
Unrequited love differs from mutual love, just like delusion differs from the truth. – George Sand
The feelings that hurt most, the emotions that sting most, are those that are absurd – The longing for impossible things, precisely because they are impossible; nostalgia for what never was; the desire for what could have been; regret over not being someone else; dissatisfaction with the world's existence. All these half-tones of the soul's consciousness create in us a painful landscape, an eternal sunset of what we are. – Fernando Pessoa
Never pretend to a love which you do not actually feel, for love is not ours to command. – Alan Watts
An act of love that fails is just as much a part of the divine life as an act of love that succeeds, for love is measured by fullness, not by reception. – Harold Lokes
Desiring another person is perhaps the most risky endeavor of all. As soon as you want somebody-really want him-it is as though you have taken a surgical needle and sutured your happiness to the skin of that person, so that any separation will now cause a lacerating injury. – Elizabeth Gilbert
Love may have the longest arms, but it can still fall short of an embrace. – Megan McCafferty
You never lose by loving. You always lose by holding back. – Unknown
If you don't receive love from the ones who are meant to love you, you will never stop looking for it. – Robert Goolrick
I wish I had the guts to walk away from what we had. But I can't because I know you won't come after me, and that's what hurts the most. – Spencer Shirks
I have so much in me, and the feeling for her absorbs it all; I have so much, and without her it all comes to nothing. – Goethe
Too many of us are hung up on what we don't have, can't have, or won't ever have. We spend too much energy being down, when we could use that same energy – if not less of it – doing, or at least trying to do, some of the things we really want to do. – Terry McMillan
As long as you're neurotic and crazy, he's great. But once he solves all your problems, he becomes the problem. – Candace Bushnell
Unrequited love is all right in books and things, but in real life, it completely sucks. – Meg Cabot
Love unrequited is violent. He loves you so much that he's turned it into hate. – Lauren DeStefano
I used to care so much. I used to fight for this. I tried my hardest to hold on and keep you but you didn't want this as much as I did. I didn't lose you. Let's be honest, you lost me. – Hemant Smarty
I wish I could stop loving you so that I could free myself of the pain of you not being able to love me back. – Cian Kim
The love that last the longest is the love that is never returned. – William Somerset Maugham
But why, she thought wryly, did a man seem more attractive as he became less available? How humbling to think one had so much in common with a cow stretching its neck through a gate for better grass. – Mary Jo Putney
Only three things are infinite: the sky in its stars, the sea in its drops of water, and the heart in its tears. – Gustave Flaubert
We are never so defenseless against suffering as when we love, never so helplessly unhappy as when we have lost our loved object or its love. – Sigmund Freud
How much of life could he spend aching? Aching is not a stable condition; it must resolve into something. – Arthur Phillips
Yet my longing for her was like a bad cold that had hung on for years despite my conviction that I was sure to get over it at any moment. – Donna Tartt
I know I am but summer to your heart, And not the full four seasons of the year. – Edna St. Vincent Millay
You can close your eyes to the things you don't want to see, but you can't close your heart to the things you don't want to feel. – Johnny Depp
Sometimes life sends us people who don't love us enough, to remind us of what we're worthy of. – Mandy Hale
When you truly love someone, you don't hurt or cause them pain, that's how I painfully realized you didn't love me. – Michael Hayssus
The wait is long, my dream of you does not end. – Nuala O'Faolain
Ask me why I keep on loving you when it's clear that you don't feel the same way for me. The problem is that as much as I can't force you to love me, I can't force myself to stop loving you. – Unknown
When you give someone your whole heart and he doesn't want it, you cannot take it back. It's gone forever. – Sylvia Plath
Numbing the pain for a while will make it worse when you finally feel it. – J. K. Rowling
She hardly ever thought of him. He had worn a place for himself in some corner of her heart, as a sea shell, always boring against the rock, might do. The making of the place had been her pain. But now the shell was safely in the rock. It was lodged, and ground no longer. – T.H. White
The worst thing: to give yourself away in exchange for not enough love. – Joyce Carol Oates
The one you love and the one who loves you are never, ever the same person. – Chuck Palahniuk
I know that's what people say- you'll get over it. I'd say it, too. But I know it's not true. Oh, youll be happy again, never fear. But you won't forget. Every time you fall in love it will be because something in the man reminds you of him. – Betty Smith
There's nothing quite so humbling as thinking you're completely over someone, then realizing you're not even close. – Brian Strause
You know it's love when all you want is that person to be happy, even if you're not part of their happiness. – Julia Roberts
The face is the mirror of the mind, and eyes without speaking confess the secrets of the heart. – St. Jerome
I did not know how long it took to get over such a love, and that even when you did, when you loved again, you would always carry a sliver of it in your stitched-together heart. – Christina Haag
Why hide your feelings to the one you love? Why love the one who loves another? Why give everything if only pain comes in return? Why wait if there's nothing to wait for? I guess the answer is love. – Unknown
How do you make yourself not like someone? – Louise Rennison
It was all love on my side, and all good comradeship and friendship on hers. When we parted she was a free woman, but I could never again be a free man. – Sir Arthur Conan Doyle
In real life, love has to be possible. Even if it is not returned right away, love can only survive when the hope exists that you will be able to win over the person you desire. – Paulo Coelho
People do incredible things for love, particularly for unrequited love. – unknown
. . . a final comfort that is small, but not cold: The heart is the only broken instrument that works. – T. E. Kalem
You like someone who can't like you back because unrequited love can be survived in a way that once-requited love cannot. – John Green
'Do people always fall in love with things they can't have?' 'Always,' Carol said, smiling, too. – Patricia Highsmith
Life has now taught me that love for things, like all unrequited love, takes its toll in the long run. – Adolfo Bioy Casares
The only love that lasts is unrequited love. – Woody Allen
When you love something, you have to make sure it loves you back, or you'll bring about no end of trouble chasing it. – Patrick Rothfuss
An unrequited love is so much better than a real one … As long as something is never even started, you never have to worry about it ending. – Sarah Dessen
Perhaps unrequited love was like a specter in the house, a presence that brushed at the edge of senses, a heat in the dark, a shadow under the sun. – Sherry Thomas
Unrequited love does not die. It's only beaten down to a secret place where it hides, curled and wounded. For some unfortunates, it turns bitter and mean, and those who come after pay the price for the hurt done by the one who came before. – Elle Newmark
When unrequited love is the most expensive thing on the menu, sometimes you settle for the daily special. – Miranda Kenneally
There is nothing so mortifying as to fall in love with someone who does not share one's sentiments. – Georgette Heyer
Because, if you could love someone, and keep loving them, without being loved back … then that love had to be real. It hurt too much to be anything else. – Sarah Cross
The heart is stubborn. It holds onto love despite what sense and emotion tells it. And it is often, in the battle of those three, the most brilliant of all. – Alessandra Torre
Sometimes no matter how many eyelashes or dandelion seeds you blow, no matter how much of your heart you tear out and slap on your sleeve, it just ain't gonna happen. – Melissa Jensen
A person doesn't know true hurt and suffering until they've felt the pain of falling in love with someone whose affections lie elsewhere. – Rose Gordon
Living with someone you love can be lonelier than living entirely alone, if the one that you love doesn't love you. – Tennessee Williams
Nothing grieves more deeply or pathetically than one half of a great love that isn't meant to be. – Gregory David Roberts
There comes a time in your life when you have to choose to turn the page, write another book or simply close it. – Shannon L. Alder
The greatest pain that comes from love is loving someone you can never have. – Unknown
Sometimes you just need to accept that some people can only be in your heart not your life. – Pintoo Bokadia
You have to learn to get up from the table when love is no longer being served. – Nina Simone